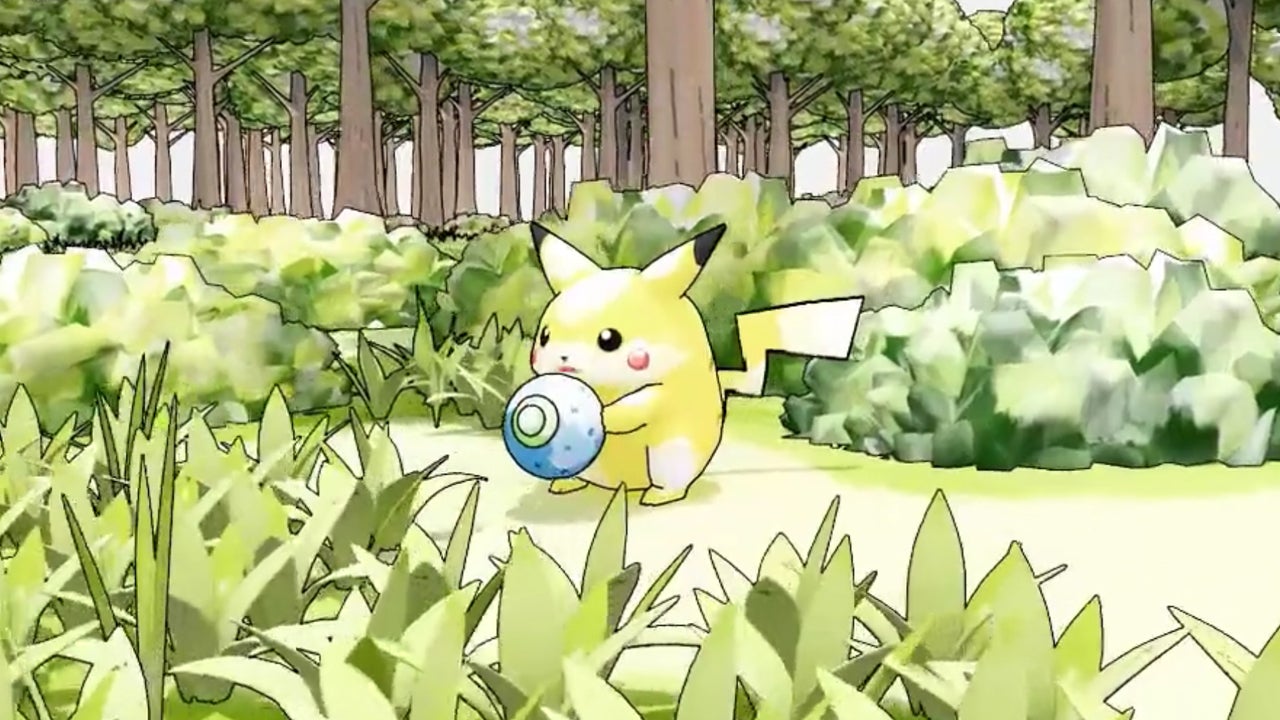 A fan project has given us a taste of what a 3D Pokémon game might look like if the series tried to mimic its original 2D art style.
Pokémon's art style has changed a lot over the years, but obviously plenty of us still have a fondness for the original 2D art from character designer Ken Sugimori. His art style around the time of the original Pokémon games was incredibly distinctive, opting for very angular looks, and played with light in creative ways through a watercolour look. And now a fan has translated that 2D style into a 3D one, giving us a look into an alternate reality.
The project comes from fan artist pokeyugami, showing off a short video on Twitter of their take on a 3D Pokémon game. It's pretty obvious that the video is mimicking Sugimori's art style, one that looks ridiculously good in 3D. So much so that it's almost upsetting there isn't a game in this classic art style.
A fan project has given us a taste of what a 3D Pokémon game might look like if the series tried to mimic its original 2D art style.Pokémon's art style has changed a lot over the years, but obviously plenty of us still have a fondness for the original 2D art from character designer Ken Sugimori. His art style around the time of the original Pokémon games was incredibly distinctive, opting for very angular looks, and played with light in creative ways through a watercolour look. And now a fan has translated that 2D style into a 3D one, giving us a look into an alternate reality.The project comes from fan artist pokeyugami, showing off a short video on Twitter of their take on a 3D Pokémon game. It's pretty obvious that the video is mimicking Sugimori's art style, one that looks ridiculously good in 3D. So much so that it's almost upsetting there isn't a game in this classic art style. Read more
/format/jpg/quality/80/Pokemon-Fan-Project.jpg" title="Pokémon fan project gives us the chubby Pikachu we deserve" />
source :
VG247 Latest Articles Feed