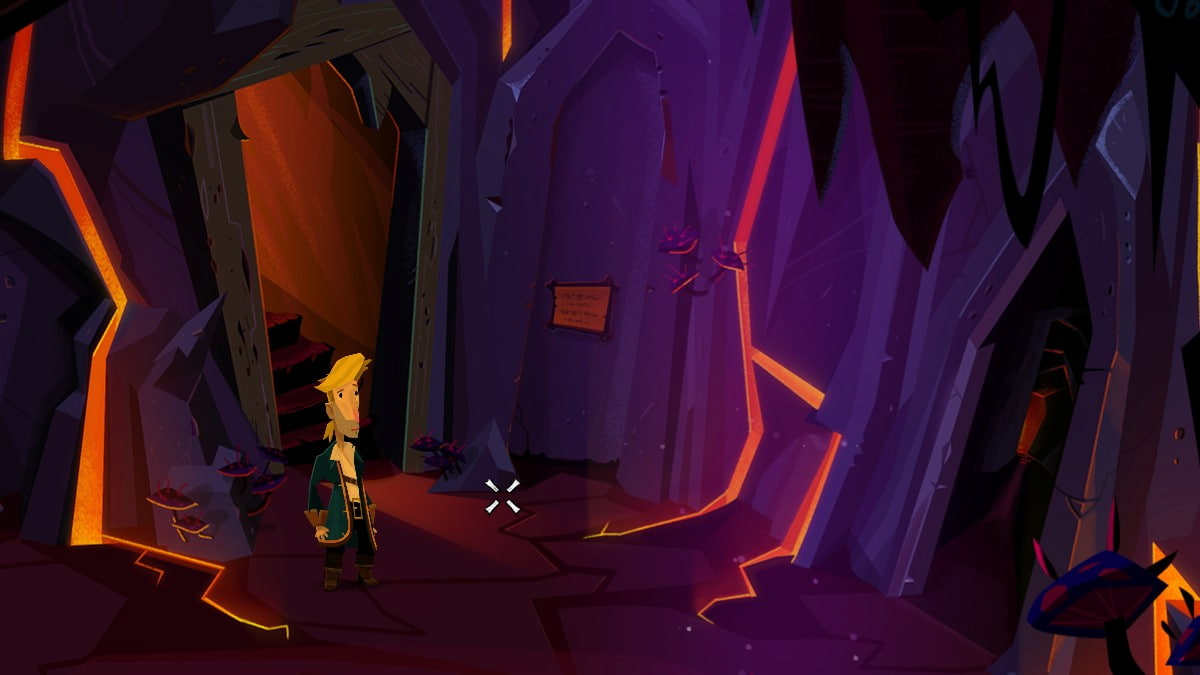 If you're still playing Return to Monkey Island, beware! We're entering pirate territory full of SPOILERS, so watch out! Now that you're warned, we can continue talking about that ending. Again… SPOILERS AHEAD! So, returning to Guybrush Threepwood's story about adventures and having fun.
Return to Monkey Island Secret Ending – Casual & Hard mode
Return to Monkey Island is one of the best point 'n' click adventures in years, but it has a controversial ending. As you remember, the end of the game is anti-climatic, as the minute you find LeChuck beneath the Monkey Head, the game is over! No big fight with LeChuck, great speech, or professing love to Elaine. Suddenly, Guybrush finds himself in a pirate theme park run by Stan?!?
If you're still playing Return to Monkey Island, beware! We're entering pirate territory full of SPOILERS, so watch out! Now that you're warned, we can continue talking about that ending. Again… SPOILERS AHEAD! So, returning to Guybrush Threepwood's story about adventures and having fun. Return to Monkey Island Secret Ending – Casual & Hard mode
source Pro Game Guides